Hummingbird Nest Web Cam - How Cool Is That?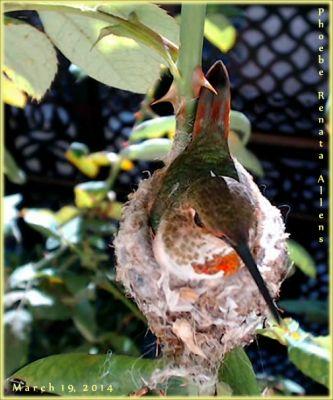 A family in Orange County has an Allen's Hummingbird that has been nesting in their yard for many years. They have named the hummingbird "Phoebe" and have set up a webcam so that you can watch Phoebe, her nest and the eggs, live on the internet.
As of March 28 she is feeding one chick and waiting for a second egg to hatch. The eggs were laid on March 10 and 13 and the first one hatched on March 28. It is amazing to watch.
Visit phoebeallens.com to watch the webcam.